Greek Natural Products
Welcome to the world of Greek olive and olive oil
Roe is a Greek company with the purpose to promote the Greek manufactured agricultural products. In order to promote Greek agricultural products delivers all types of olives and olive oils and sub-products such as tapenade, stuffed olives, olive slices and flavored olive oil. The products come from almost all regions of Greece, which are recognized internationally for their specific and unique flavors that covering the culinary demands of famous chefs and ordinary people. Roe aims in the near future to expand its range of products to meet customer demand in Greek products.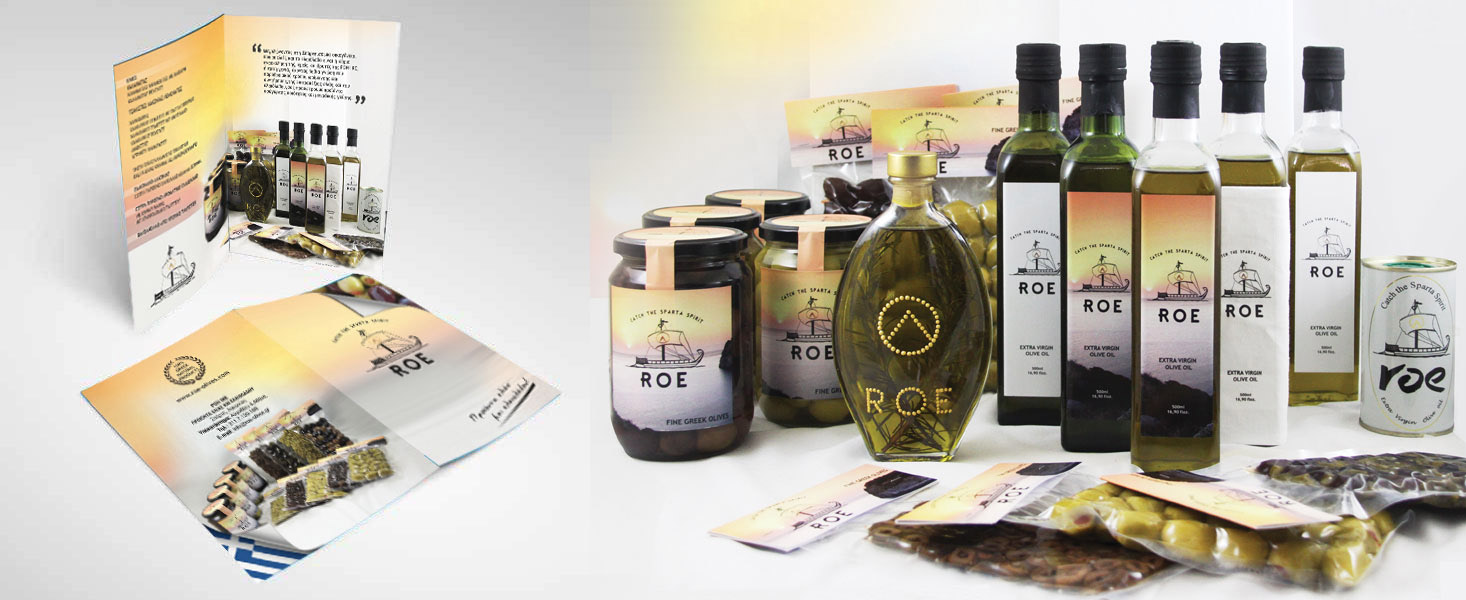 Olives and olive oil, or according to Homer the "Liquid Gold", were the main foods of Ancient SPARTANS that used to regulate the flow of energy and strengthens the immune system.
Adding Greek olives and olive oil in our diet, both excellent sources of monounsaturated fats and vitamin E, are also natural antioxidants (helps slowing down the destruction of body cells) offers our body a healthy and longevity.
Roe® company from SPARTA,well knowing traditional ways of ripening olives and olive oil,offers products of incomparable taste and quality.